Performance Feature: This management software is compose a set of integrated intelligent system with human-machine interaction interface,data scanner/handheld unit, sensor etc such hardware equipments. It can realizes information sharing with software of upstream and downstream which helps conduct real-time data acquisition, control and monitoring. So that the effective management of piping lines, pipe spools, weld joints, materials etc can be achieved. In this case the management could further cover into eachpiping line, each pipe spool, each weld joint, each welder etc. It has the B/S architecture, which successfully resolves problemsof the company caused by management in different regions and from remote places. The management software consists of 12 modules:System Management, Project Data, Progress Control, Detail Design, Info. Management, Material Control, Cut & Bevel, Fit-up & Weld, Quality Control, NDT Management, PWHT Management, Product Management. With 19 data acquisition interfaces, information can be real-time acquired with QR code handheld unit and transmitted to software real-timely through WIFI, it has 12 core functions of management software:Intelligent Drawing & Materials Matching, Intelligent Work Package Making, Materials Code Easy Generating, Common Software Seamless integration, Materials Code Analysis & Backstepping, Material Traceability Management, Fab. Shipping Package Editing, Common QR Code Printing, QR Code Scanner Using, Equiv. DI Workload Satistics, Spool Piece Serial No. Management, Fab. Information APP Pushing
The foundation of elaborate management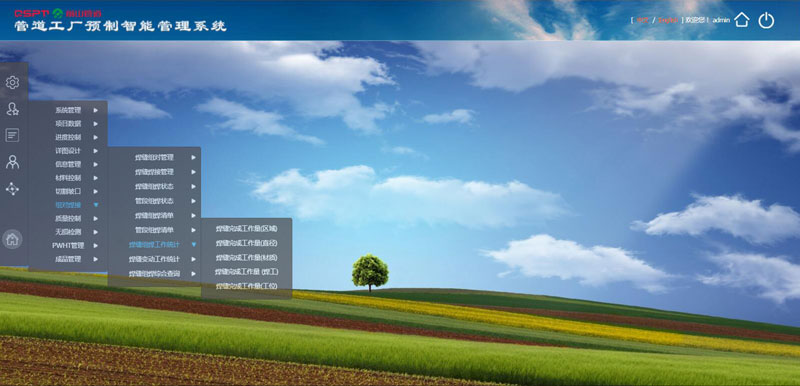 The great tool to call the shots
The guarantee to synchronize data and engineering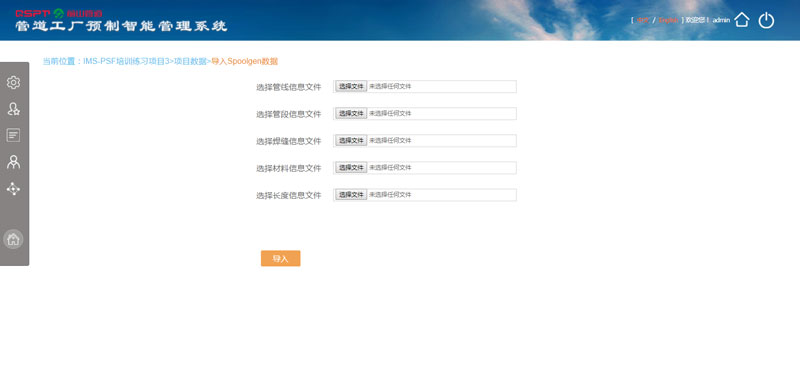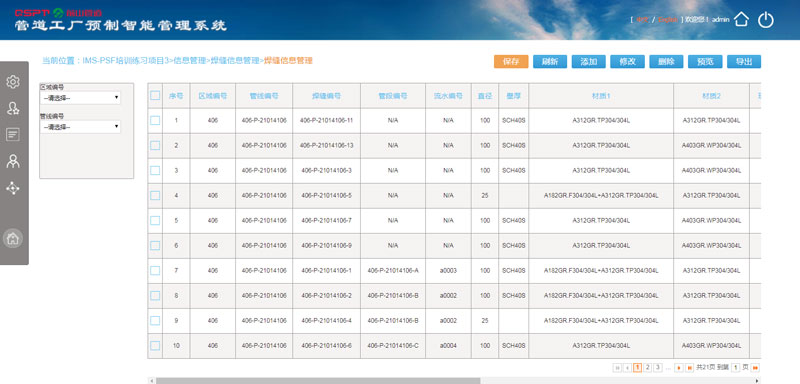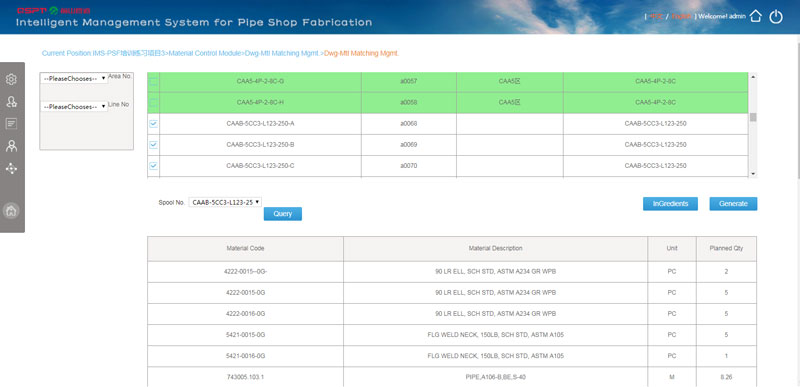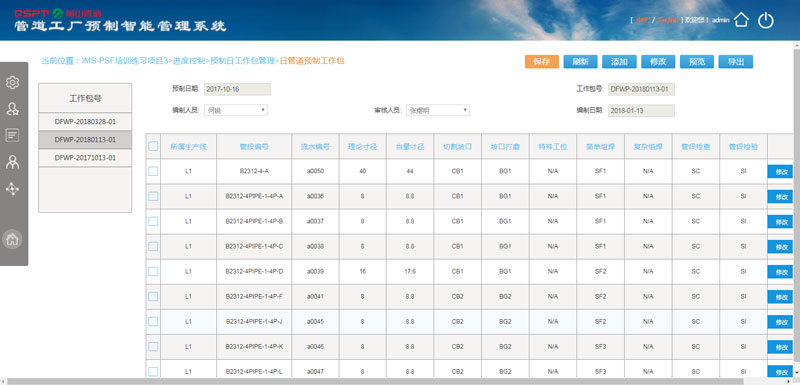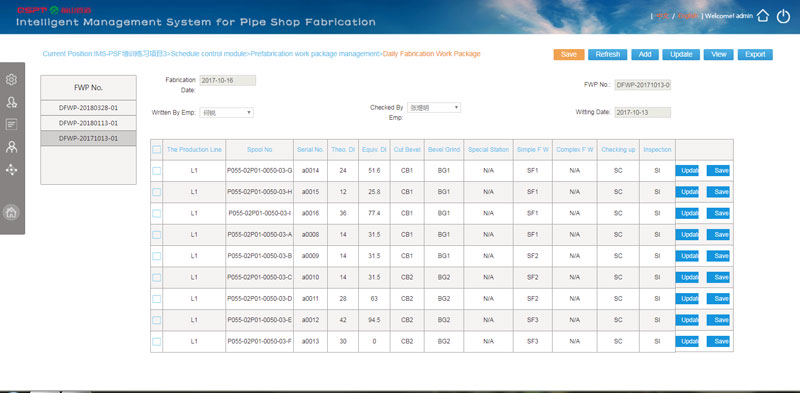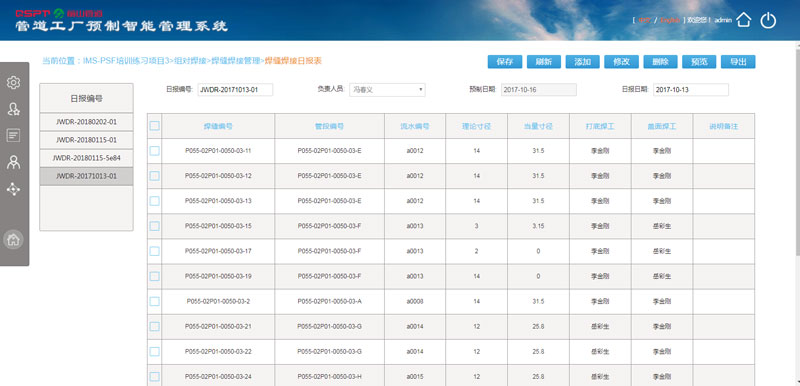 The guarantee to implement 3-inspection QC.
A small improvement in management, a huge save in the costs.
30 years experience
Tens of millions investments
12 Modules (System Management, Project Data, Progress Control, Detail Design, Information Management, Material Control, Cut & Bevel, Fit-up & Weld, Quality Control, NDT Management, PWHT Management, Product Management).
13 Functions (Intelligent Drawing & Materials Matching, Intelligent Work Package Making, Materials Code Easy Generating, Common Software Seamless integration, Materials Code Analysis &Back-calculation, Pipe Prefabrication Quantity Control, Material Traceability Management, Fab. Shipping Package Editing, Common QR Code Printing, App QR Code Scanning, Equiv. DI Workload Statistics, Spool Piece Serial No. Management, Fab. Information APP Push Notificating