Read the Operation Manual of automatic pipe fabrication production line before use and strictly comply with safety rules as specified .The equipment must be operated by well-trained skilled worker and equipped with articles for labor protection.
The pipe fabrication production line can only be used for design purposes, arbitrary refitting or change of design purposes may result in potential safety hazards.
The automatic pipe production line must be put in dry places, rainproof and dampproof measures should be taken against outwork, no use under humid environment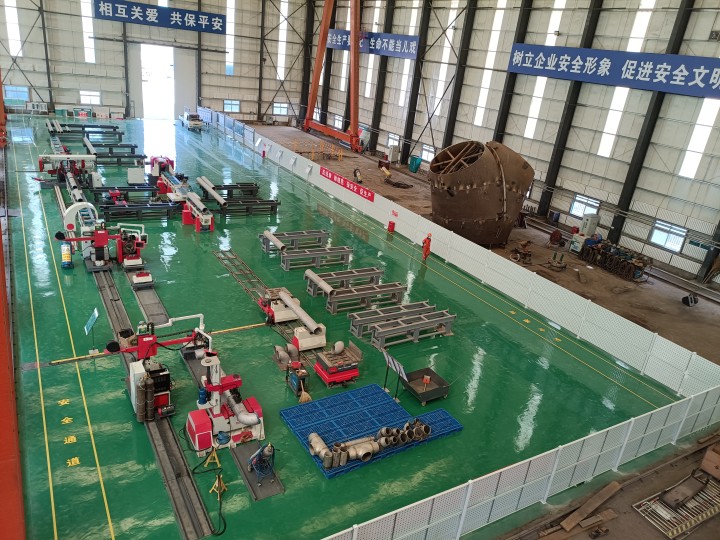 The equipment must have a reliable ground connection before use
Power frequency voltage open-case inspection of switchboard and control cabinet is strictly prohibited by non-electrical workers.
Concentrate on operating the equipment, avoid equipment accidents or personal injuries caused by part failure
Gases, steam, chemical deposits, dirt and other explosive and corrosive media which seriously influence cutting, strenuous vibration and jolt are prohibited in the operation place
Automated pipe fabrication system equipment may move unexpectedly and cause serous damages and heath. Be cautious while working beside the equipment